[column width="2/3″ title="The Shamanic Weather" title_type="single" animation="none" implicit="true"]
Saturn Retrograde 2019
Slow down and go deep into Saturn Retrograde 2019. Your priorities and methods are up for review. You can suffer or prosper depending – which do you choose?
PROSPER – DUH!
Great! Surrender to the need for clearer focus and allow the unpleasant things that may arise to help you clean house, clear karma, and make room for healthy abundance in your life.
WHAT UNPLEASANT THINGS?
Hungry ghosts of the past and past lives may haunt your present as Saturn conjuncts the Cosmic Karma South Node in Get Down To The Basics Capricorn. How depends on the choices and actions at your foundation level and where Saturn may be affecting your personal chart.
LET'S GO BACK TO PROSPER
In this retrograde, you'll have opportunities review and repair. Your Destiny Path shifts naturally toward a happier outlook.
HOW DO I DO THAT?
When you get frustrated, slow down and breathe. Why are you pushing? How are you making yourself crazy? What's the real object in the way here? Finger pointing extends frustration – just sayin'. Try Byron Katie's inquiry process to take apart any frustration that won't go away.
If you feel stuck, you may have moved into the shadow aspect of Saturn at anytime: depression. Dealing with the inner vortex of darkness that depression can spin toward is trickier. Try to catch it early and interrupt the pattern.
Change small things like when or what you eat, the music you play, the route you take to work. Pick one "hard" thing like a phone call or errand, and congratulate yourself enthusiastically for doing it.
Explore who or what may have stirred impotent anger! Depression is often anger turned inward.
REALLY?
Really!
SATURN RETROGRADE 2019 TRIFECTA
Now three outer planets are engaged in a karmic stirring and healing time of retrograde: Saturn, The Stern Taskmaster, King of Empowerment Jupiter, and the Dark Lord of Chaos Pluto. We move into this time of profound consideration and conscious choice making that can affect us for the rest of our lives. Let these solemn moments of sobriety initiate meaningful shifts that invite pleasure and satisfaction along the way.
Namaste,
Mara
I would love to see you! Schedule your session!
Art: Dreams and Illusions by Empyreus
#shamanicweather #firststepshamanictraining
**Pacific time PDT (UTC-7). Use this Link
Shamanic Weather Disclaimer
This is a general interpretation not meant to address individual natal charts, soul journeys or destiny paths. Take what works for you and leave the rest behind! Love!
[/column]
[column width="1/3″ last="true" title="HEALING – TRAINING – EVENTS" title_type="single" animation="none" implicit="true"]
BELTANE GODDESS

Shamanic Goddess Circle
Experience a shamanic healing cleanse and New Moon Beltane Ritual with the Beltane Goddess.
Friday, May 3, 2019
SHAMANIC TRAINING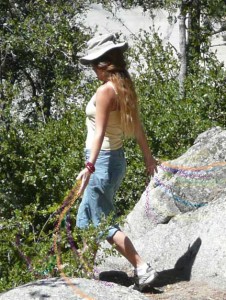 Group classes begin this summer. Get on the LIST to receive priority notifications.
NEW STUDENTS: First Session is a prerequisite. Schedule yours now!
SHAMANIC HEALING
Shamanism helps you heal body, mind, heart and soul. Recommended for the soul ready for deep change!
Shamanic Healing ~ Soul Retrieval ~ Counseling
You can schedule your appointment right HERE!
CONTACT:
Mara@MaraClearSpring.com ~ 619-972-2469
EMAIL ANNOUNCEMENTS
Get Mara's Articles, Events and Training info and the Shamanic Weather in your Inbox HERE
[/column]