[column width="2/3″ title="Shamanic Weather December 6 & 7, 2018″ title_type="single" animation="none" implicit="true"]
Sagittarius New Moon Magic
By Mara Clear Spring Cook
The Sagittarius New Moon Magic lights the fires of your desires! Powerful tensions activate choice and change, and we find we are opening to multiple paths of destiny.
***Infuse the magic into a stone in the Crystal Ceremony below!***
I'VE BEEN FEELING ANXIOUS
That overwhelm is a symptom of potential creation energy ready to explode out in a million creative directions. It's been building.
Warrior Mars conjunct Guru Neptune,

Wild Card Factor Uranus square the Destiny Path North Node,

And a total of 14 Square (conflict) aspects generate lots of potential energy – definitely more than 1.21 gigawatts!
NOT ME – I COULD SLEEP ALL DAY
Excess yang becomes yin. You may have run the energy ahead of the rest of us and are already integrating. Good for you!
I CAN'T STOP CRYING/GIGGLING/GROWLING
Perhaps you are diving into the Grand Water Trine:  Messenger Mercury in So Deep Scorpio, Wounded Healer Chiron  and the Destiny Path North Node take you down into a whirlpool of emo-bliss, or emo-overload, or…emotional breakthrough!
The Sagittarius New Moon Magic occurs at 12/6/18 at 11:20 pm Pacific time, it crosses into 12/7/18 on the East Coast. Essentially you have two day to capture the seed potential to plant later, not just yet.
I KNOW CUZ OF MERCURY RETRO, RIGHT?
Ah, no. Mercury goes Direct ten hours before the new moon. And, yes, let's wait awhile before actually STARTING anything. However, you can dream it right now!
So much more is happening, I'd have to write a book. But now you know you WANT to get some of this energy for yourself!
SAGITTARIUS NEW MOON MAGIC
Crystal Ceremony you can do December 6 or 7!
Select a crystal, preferably clear quartz, but use whatever screams "ME!"

Create your New Moon altar – use symbols for the elements, Moon, Sun and a "seed" stone. Place a small bowl of water large enough to hold your crystal in the center.

Smudge yourself

Open Sacred Space (call in your spiritual allies and the Four Directions, Earth and Sky)

Hold your crystal to your heart. Flood it with love. Attune it to your vibrational signature.

Place it in the bowl of water.
At this point you may wish to close your eyes and listen to your recording of yourself walking you through the ceremony.
Imagine your altar is actually on top of the highest mountain near you.

There is nothing between your altar and the stars above.

The water glows, reflecting the light of the heavens.

You hear a sharp twang and the whistle of an arrow flying toward you.

The arrow curves over the horizon, burning bright, dripping diamond flames.

It shoots directly into the center of your crystal and bursts into a million sparks.

You watch the flame burrow into the crystal and disappear.

You hear the stars whispering, speaking of your dreams, your desires.

And the raw energy of the crystal pulses.

Give thanks to your spiritual allies for the potent creation energy gift.

Accept it is yours to use as you will.

Close Sacred Space.
Later you can use your Crystal to potentize new projects and budding dreams.
We'll be doing this as part of the Shamanic Goddess Circle on Friday.
Make this a magical New Moon!
Namaste,
Mara
I would love to see you! Schedule your session!
Get on the notification list for Shamanic Training
Art: Moon keeper of the cosmos by enchanted whispers art
#shamanicweather #firststepshamanictraining
**Pacific time PDT (UTC-7). Use this Link
Shamanic Weather Disclaimer
This is a general interpretation not meant to address individual natal charts, soul journeys or destiny paths. Take what works for you and leave the rest behind! Love!
[/column]
[column width="1/3″ last="true" title="Events – Healing – Training" title_type="single" animation="none" implicit="true"]
2019 Goddess Manifestation Maps

Friday, December 7 at 7 pm PM
The Shamanic Goddess Circle
Shamanic Treasure Maps & Sound Journey
Tuesday, December 18 at 6:30 PM
Draw your 2019 Destiny then travel through your map with the Crystal Bowls…
SHAMANIC HEALING
Shamanism helps you heal body, mind, heart and soul. Recommended for the soul ready for deep change!
Shamanic Healing ~ Soul Retrieval ~ Counseling
You can schedule your appointment right HERE!
CONTACT:
Mara@MaraClearSpring.com ~ 619-972-2469
SHAMANIC TRAINING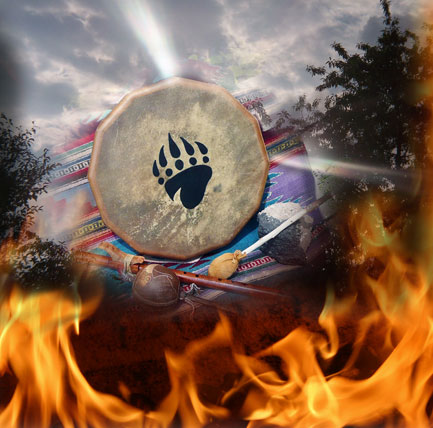 BEGINS JANUARY 2019
Interest list HERE
Personal Shamanic Training can begin at anytime!
EMAIL ANNOUNCEMENTS
Get Mara's Articles, Events and Training info and the Shamanic Weather in your Inbox HERE
More info HERE
[/column]