[column width="2/3″ title="Shamanic Weather December 28, 2017″ title_type="single" animation="none" implicit="true"]
Sacred Geometry Healing
By Mara Clear Spring Cook
A series of energy-equalizing Trines engage a Sacred Geometry Healing opportunity for anyone ready to surrender to the flow.
THAT'S ME!
Cool! Let the balancing begin!
WHAT WILL HAPPEN?
This is an Earth Element balancing as Fire and Air influences subside. Mmm That Feels Good Taurus Moon Trines Let's Get To Work Capricorn Sun. Lots of strong, all-four-hooves-on-the-ground Earth energy there for us to make solid choices and get things done.
FINALLY!
Messenger Mercury in Deep Waters Scorpio Trines the Dragon's Head North Node tonight! Get your dream journals out. The focus is on the future. This is a great time to dream in for 2018!
I'M STILL ALL WET WITH MASSIVE FEELINGS
Yeah…the Water element still rides high. Warrior Mars and Empowerment King Jupiter edge toward conjunction in about a week and in the dark water depths of Truth Seeker Scorpio. You can't hide from the truth!
UGH!
Use the dominant Earth energy to help level the waters.
Imagine tidal waves and roaring water waterfalls settling into placid lagoons and shimmering lakes.
Surround yourself mentally (if not in reality) with strong mountains, ancient boulders, desert expanses, and verdant meadows.
Seek triangulation to the Earth Element for Sacred Geometry Healing. Mentally draw a triangle between your body, your Water influence, and the tip of the triangle pointing down to an Earth Element. Let the energy flow from you and the Water influence into the Earth.
I'M SO RELAXED…
Good! Enjoy your Earth Break. Keep taking 'em as needed!
Make this a day to PURR about!
Namaste,
Mara
I would love to see you! Schedule your session!
Art: Amy Adams posing for Vogue
#shamanicweather #firststepshamanictraining #sacgeo
**Pacific time PDT (UTC-7). Use this Link
[/column]
[column width="1/3″ last="true" title="EVENTS-HEALING-TRAINING" title_type="single" animation="none" implicit="true"]
CLASSES BEGIN IN JANUARY 2018!
I offer Group and Personal classes in Shamanism and Reiki.
Connect with like-minded souls and build your shamanic skills.
Register HERE! (nearly full)
HEALING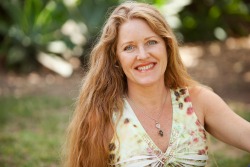 Shamanism helps you heal body, mind, heart and soul. Recommended for the soul ready for deep change!
Shamanic Healing ~ Soul Retrieval ~ Counseling
You can schedule your appointment right HERE!
CONTACT:
Mara@MaraClearSpring.com ~ 619-972-2469
EMAIL ANNOUNCEMENTS
Get Mara's Articles, Events and Training info and the Shamanic Weather in your Inbox HERE
More info HERE
[/column]