[column width="2/3″ title="Shamanic Weather October 29 & 30, 2018″ title_type="single" animation="none" implicit="true"]
Relationship Intensity And Mercury Retrograde Pre-Shadow
Relationship intensity seizes our focus and adjusts priorities over the next few days. You may feel acute pressure and/or awakening regarding your connections to certain people, especially romantic partners, or anything you value.
Shattered Queen of Love Venus is about ready to retrograde out of Let's Explore The Dark Scorpio into her favored sign of Let's Light A Candle Libra, and she can't WAIT for that breath of fresh air.
AND – she's lining up for an opposition to Paradigm Buster Uranus still retrograde in You Are What You Eat Taurus. It's getting harder for the Divine Feminine to keep balanced as the floor keeps shifting…
TALK MORE ABOUT RELATIONSHIP INTENSITY
What's working – and what's not – can become crystal clear. People pleasing disintegrates (you come FIRST). Old Healed wounds inspire wise words in the now (yes, you ARE learning from the past!). You may even be moved  to get real about your relationship to your body and commit to some very positive changes.
*** MERCURY RETROGRADE SHADOW BEGINS ***
Our final, fiery Mercury Retrograde for the year begins with the Pre-Shadow Period on October 29. The Messenger Planet now in Arrows On Fire Sagittarius just entered the area he will retrograde through from November 16 to December 6, 2018.
WHAT DO I DOOOO?
Ah, breathe, for one. This is not an emergency, just a head's up. While you navigate through the froth of so much Water and Air element you'll encounter the types of issues you'll be addressing during the actual retrograde. You may want to take notes on what comes up from 10/29 to 11/15. Start a journal..
ANYTHING ELSE?
Relationship Intensity isn't optional. If you have been avoiding certain situations or people for awhile you may find you simply can't get do that anymore.
You have the tools, the history, the self-commitment. You can do it!
Make this a day to ROAR about!
Namaste,
Mara
I would love to see you! Schedule your session!
Art: Elijah by Carlos Quevedo
#shamanicweather #firststepshamanictraining #mercuryretrograde
**Pacific time PDT (UTC-7). Use this Link
Shamanic Weather Disclaimer
This is a general interpretation not meant to address individual natal charts, soul journeys or destiny paths. Take what works for you and leave the rest behind! Love!
[/column]
[column width="1/3″ last="true" title="EVENTS – HEALING – TRAINING" title_type="single" animation="none" implicit="true"]
Munay-Ki Foundation Rites

Monday, November 5 at 6:30 PM
Step onto that Shamanic Path of Lightning!
FIRST DEGREE REIKI
Monday, November 12 at 6:30 pm
Intimate group attunement for you to open your healing hands…
SHAMANIC HEALING
Shamanism helps you heal body, mind, heart and soul. Recommended for the soul ready for deep change!
Shamanic Healing ~ Soul Retrieval ~ Counseling
You can schedule your appointment right HERE!
CONTACT:
Mara@MaraClearSpring.com ~ 619-972-2469
SHAMANIC TRAINING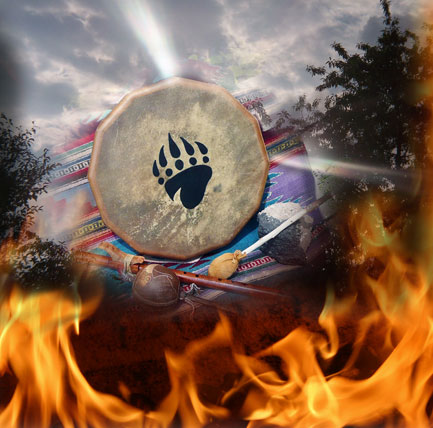 Summer/Fall 2018 Level 1 is Full
Interest list for January 2019 HERE
Personal Shamanic Training can begin at anytime!
EMAIL ANNOUNCEMENTS
Get Mara's Articles, Events and Training info and the Shamanic Weather in your Inbox HERE
More info HERE
[/column]