[column width="2/3″ title="Shamanic Weather April 3, 2019″ title_type="single" animation="none" implicit="true"]
Potent Shadows
Potent shadows lurk behind the electric promise of Damn I'm Ready New Moon in Aries (1:50 am Pacific Time April 5). We taste freedom and restriction like a pairing of bitter and sweet that both pleases and disturbs our soul palate. Energy flows where our attention goes.
WHY IS EVERYONE SO CRAZY?
We are still in the shadow of Mercury Retrograde and also in the pre-shadow of three retrogrades, Big Planets Saturn and Jupiter, and Dark Lord of Destruction Pluto. All three station retro by the end of April.
ACK! WHAT DO I DO?
Put your feet on the ground and breathe deeply. Breathing gets you back in your body so you can tell the difference between potent shadows and truth light.
I LIKE THAT TRUTH LIGHT IDEA
Love Goddess Venus is now well into her trip through If Wishes Were Fishes Pisces. She's all over the place emotionally, boundary-free, loving with all her heart. We can mingle and pour love in so many areas of our lives, and we can encounter and get lost in our darkness of over giving and losing center. Breathe back into your body to find that truth light.
WE COULD ALL USE MORE LOVE
True! Use today to practice breathing back into your body so you can be there completely when love shows bright!
ACTIVATED AND POTENT SHADOWS
Warrior Mars in Quicksilver Gemini sparks a healing surge in a dynamic sextile with Wounded Healer Chiron who is all fired up in Let's Do It Aries. Lightning Changes streak through the shamanic storm clouds of old wounds and obsolete patterns. Shift happens!
Make this a day to ROAR about!
Namaste,
Mara
LOCALS: New Moon Shadow Cleanse at the Tree of Life in OB this Friday:
I would love to see you! Schedule your session!
Art: Aries by Lulebel
#shamanicweather #firststepshamanictraining
**Pacific time PDT (UTC-7). Use this Link
Shamanic Weather Disclaimer
This is a general interpretation not meant to address individual natal charts, soul journeys or destiny paths. Take what works for you and leave the rest behind! Love!
[/column]
[column width="1/3″ last="true" title="EVENTS – HEALING – TRAINING" title_type="single" animation="none" implicit="true"]
New Moon Shadow Cleanse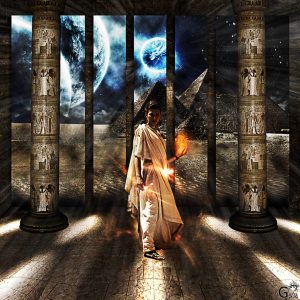 The Shamanic Goddess Circle
Friday, April 5, 2019
Transmute your Dark Energy into NEW to fuel your creativity and power.
Tree of Life in Ocean Beach
Go HERE for more info
Make Your DRUM
Saturday, April 20, 2019
Register by April 7! Drum Making at the Shamanic Oasis – contact Don Schultz to get your drum making materials ordered! Also, ask about the Rattle Making Playshop in the morning!
SHAMANIC HEALING
Shamanism helps you heal body, mind, heart and soul. Recommended for the soul ready for deep change!
Shamanic Healing ~ Soul Retrieval ~ Counseling
You can schedule your appointment right HERE!
CONTACT:
Mara@MaraClearSpring.com ~ 619-972-2469
EMAIL ANNOUNCEMENTS
Get Mara's Articles, Events and Training info and the Shamanic Weather in your Inbox HERE
[/column]