[column width="2/3″ title="Shamanic Weather February 4 & 5, 2019″ title_type="single" animation="none" implicit="true"]
Positive Energy New Moon
This Aquarius New Moon infuses potent, positive energy well beyond February 4. If you choose to accept the gifts, you can turn the Universal Wheel of Fortune in your favor in the coming days and into this new year.
YEAH I WANT IT!
The Magical Realities Aquarius Vibration breaks through the limitation of time and space. Dream big AND make space for what you are dreaming in.
I'LL CLEAN OUT MY CLOSET
That's a start. You may also wish to cull your "Friends" list (have you noticed how many people are doing that now?) and rebalance your calendar. Right now could be the time to reorder your priorities.
HOW SO?
Messenger Mercury and Dark Moon Lilith conjunct (hook up!) in Aquarius. Therefore your Shadow Feminine feels empowered to speak, and speak She does! Don't be surprised at what truths spill out of your mouth. And remember, that works both ways.
YOU CALL THAT POSITIVE ENERGY?!?
With Big Gifter Jupiter's help, yes, allowing the darkness a voice ultimately results in positive energy far stronger than the stuck negativity. And the position of this Aquarius New Moon taps into the Stern Taskmaster Saturn sextile Spiritual Guru Neptune vibration that is coursing through the entire zodiac right now.
THAT SOUNDS BIG
It is. Get clear on what you want to do and dream in, and ask the Universe to assist you in rolling it in. Create your New Moon ceremony to help you reveal your personal Darkness, and then shift it into positive energy!
BUT WHAT ABOUT VENUS?
On Sunday February 3 she left Adventurous Sagittarius to get serious in Grounded Goals Capricorn. Our Love Goddess is getting quite practical and clear about what she likes in all areas of life she rules such as money, love, and whatever brings us pleasure. You are more likely to apply discernment around such things at this time.
Make this a day to ROAR about!
Namaste,
Mara
I would love to see you! Schedule your session! https://maraclearspring.com
Art: Black Moon Goddess by Xzendor7
#shamanicweather #firststepshamanictraining
**Pacific time PDT (UTC-7). Use this Link https://www.timeanddate.com/worldclock/converter.html
Shamanic Weather Disclaimer
This is a general interpretation not meant to address individual natal charts, soul journeys or destiny paths. Take what works for you and leave the rest behind! Love!
[/column]
[column width="1/3″ last="true" title="HEALING – TRAINING – EVENTS" title_type="single" animation="none" implicit="true"]
APHRODITE LOVE LETTERS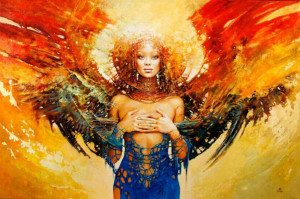 The Shamanic Goddess Circle
Friday, February 8, 2019
The Goddess of Love turns up the heat in your heart for YOU!
SHAMANIC HEALING
Shamanism helps you heal body, mind, heart and soul. Recommended for the soul ready for deep change!
Shamanic Healing ~ Soul Retrieval ~ Counseling
You can schedule your appointment right HERE!
CONTACT:
Mara@MaraClearSpring.com ~ 619-972-2469
EMAIL ANNOUNCEMENTS
Get Mara's Articles, Events and Training info and the Shamanic Weather in your Inbox HERE
[/column]