[column width="2/3″ title="Shamanic Weather March 22, 23 & 24, 2019″ title_type="single" animation="none" implicit="true"]
Playful Scorpio Weekend
After the Full Moon and Equinox intensity we can look forward to a Playful Scorpio Weekend!
But first, we work through a few challenges on Friday as the Outer Self Sun aligns with Wounded Healer Chiron in Me First Aries!
DANG! WHAT CHALLENGES?
Whatever wounding that has been eroding your self-confidence and stopping you from putting yourself first becomes clear. You may realize you have already evolved past it (yay!) or take that decisive action that takes your power back right now.
TELL ME ABOUT THE PLAYFUL SCORPIO WEEKEND PART
Well…after you've moved through any ego issues the Let's Get Together Libra Moon moves into Go Deeper Scorpio. The Scorpion is in a playful mood this weekend, ready to instigate transpersonal explorations and dynamic shifts.
HOW IS THAT PLAYFUL?
How is it not? Do something new with a new group of people. Try a new sport. Get naughty and break a few rules. Expand possibilities; take gentle – or radical – risks; test your intuition/luck.
THAT SOUNDS FUN
On Sunday, Messenger Mercury conjuncts King of the Seas Neptune in There Is No Spoon Pisces. Water, water everywhere, and psychic messages float to the surface in rainbow bubbles of spiritual awareness.
We deserve a weekend of fun after a rather intense week. Enjoy yourself and each other!
Make this a day to ROAR about!
Namaste,
Mara
I would love to see you! Schedule your session! https://maraclearspring.com
Art: Eldath by Roserika2
#shamanicweather #firststepshamanictraining
**Pacific time PDT (UTC-7). Use this Link https://www.timeanddate.com/worldclock/converter.html
Shamanic Weather Disclaimer
This is a general interpretation not meant to address individual natal charts, soul journeys or destiny paths. Take what works for you and leave the rest behind! Love!
Ephemeris Times are PDT (GMT-0700)
[/column]
[column width="1/3″ last="true" title="EVENTS – HEALING – TRAINING" title_type="single" animation="none" implicit="true"]
New Moon Shadow Cleanse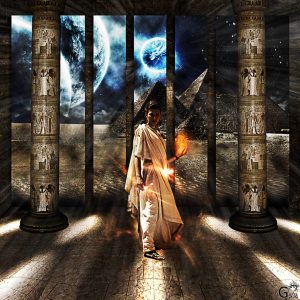 The Shamanic Goddess Circle
Friday, April 5, 2019
Transmute your Dark Energy into NEW to fuel your creativity and power.
Tree of Life in Ocean Beach
Go HERE for more info
Make Your DRUM
Saturday, April 20, 2019
Drum Making at the Shamanic Oasis – contact Don Schultz to get your drum making materials ordered! Also, ask about the Rattle Making Playshop in the morning!
SHAMANIC HEALING
Shamanism helps you heal body, mind, heart and soul. Recommended for the soul ready for deep change!
Shamanic Healing ~ Soul Retrieval ~ Counseling
You can schedule your appointment right HERE!
CONTACT:
Mara@MaraClearSpring.com ~ 619-972-2469
EMAIL ANNOUNCEMENTS
Get Mara's Articles, Events and Training info and the Shamanic Weather in your Inbox HERE
[/column]