[column width="2/3″ title="Shamanic Weather July 1, 2019″ title_type="single" animation="none" implicit="true"]
Mars Roars!
Warrior God Mars roars with relief as he breaks free from the quicksand emo-suck of I'm So Full Of Feelings Cancer to march proudly into It's Good To Be Me Leo. He takes us with him into a time of supreme confidence, sexual potency, goal attainment and outspoken action.
UH, NO, NOT ME
Say what you will, the mood is hard to resist. With the New Moon just a day away we are bathing in the Cancerian Sea of Desires to be Realized. Mars roars his virility right into those dream pools, Leo lightning flashing!
WHAT DOES THAT EVEN MEAN?
Whatever you have been dreaming you are now driven into doing. Your lion-heart call to action compels you into dynamic movement! It's damn uncomfortable to swallow your opinion, squash that dream, or turn away from a new adventure.
LOOK, I'M THE CAUTIOUS TYPE
Even the meekest among us will find it difficult to hold back. When Mars roars into Regal Leo he is gloriously empowered and endlessly insistent. 
Messenger Mercury, just about to become the fifth planet in Retrograde, is three degrees ahead of Mars in Love Me Leo. Paired up like this these two Wild Rogues inspire bravery, boldness, and, let's face it, shenanigans!
I'M STARTING TO FEEL THE FEVER
Larger Than Life Leo IS a fire sign! Warrior God Mars represents that masculine, outward driven, yang energy. In Leo that intensity burns bright and active. Expect to be swept into the passionate flames of the warrior's, and the lion's, heart.
Make this a day to ROAR about!
Namaste,
Mara
I would love to see you! Schedule your session! 
Art: Mars in Leo by Kaiser-Mony
#shamanicweather #firststepshamanictraining
**Pacific time PDT (UTC-7). Use this Link 
Shamanic Weather Disclaimer
This is a general interpretation not meant to address individual natal charts, soul journeys or destiny paths. Take what works for you and leave the rest behind! Love!
Ephemeris Times are PDT (GMT-0700)
[/column]
[column width="1/3″ last="true" title="Events – Healing – Training" title_type="single" animation="none" implicit="true"]
Jaguar Queen
Sacral Chakra Clearing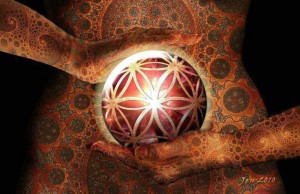 The Shamanic Goddess Circle
at the Tree of Life
Friday, July 5, 2019
SHAMANIC HEALING
Shamanism helps you heal body, mind, heart and soul.
Recommended for the soul ready for deep change!
Shamanic Healing ~ Soul Retrieval ~ Counseling
You can schedule your appointment right HERE!
CONTACT:
Mara@MaraClearSpring.com ~ 619-972-2469
EMAIL ANNOUNCEMENTS
Get Mara's Articles, Events and Training info and the Shamanic Weather in your Inbox HERE
[/column]