[column width="2/3″ title="Shamanic Weather October 16, 2018″ title_type="single" animation="none" implicit="true"]
Making Progress
By Mara Clear Spring Cook
Yes, you are making progress EVEN IF you are acutely aware of where you feel stuck.
Celebrate the little wins. I've Got This Capricorn Moon is gathering grace notes and positive juju all day, except for a challenge with Can We Take A Break Now And Talk Libra Sun. You may take a looong lunch hour, but you'll be at it again by the afternoon.
Both Expansive Energy Jupiter and Wounded Healer Chiron boost your dreams!
So, if you need some extra encouragement, know that you are making progress, and you probably have at least one friend who would back me up on that.
Edgar A. Guest published this poem in 1921:
KEEP GOING
When things go wrong, as they sometimes will,
When the road you're trudging seems all uphill,
When the funds are low and the debts are high,
And you want to smile, but you have to sigh,
When care is pressing you down a bit,
Rest if you must—but don't you quit.
Life is queer with its twists and turns,
As every one of us sometimes learns,
And many a failure turns about
When he might have won had he stuck it out;
Don't give up, though the pace seems slow—
You may succeed with another blow.
Often the goal is nearer than
It seems to a faint and faltering man,
Often the struggler has given up
When he might have captured the victor's cup,
And he learned too late, when the night slipped down,
How close he was to the golden crown.
Success is failure turned inside out—
The silver tint of the clouds of doubt,
And you never can tell how close you are,
It may be near when it seems afar;
So stick to the fight when you're hardest hit—
It's when things seem worst that you mustn't quit.
SO I AM MAKING PROGRESS?
Surrender to change, to allowing the energy to move in a direction you didn't plan.
Previously stuck energy transforms into making progress!
Make this a day to ROAR about!
Namaste,
Mara
I would love to see you! Schedule your session!
Art: Meditation Sacred Geometry art by Will van Kleev
#shamanicweather #firststepshamanictraining
**Pacific time PDT (UTC-7). Use this Link
Shamanic Weather Disclaimer
This is a general interpretation not meant to address individual natal charts, soul journeys or destiny paths. Take what works for you and leave the rest behind! Love!
[/column]
[column width="1/3″ last="true" title="EVENTS – TRAINING – HEALING" title_type="single" animation="none" implicit="true"]
Munay-Ki Foundation Rites

Monday, November 5 at 6:30 PM
Step onto that Shamanic Path of Lightning!
REIKI – Level 1
Monday, November 12 at 6:30 pm
Semi-Private group Shamanic Reiki Level 1 attunement for you to open your healing hands…
SHAMANIC HEALING
Shamanism helps you heal body, mind, heart and soul. Recommended for the soul ready for deep change!
Shamanic Healing ~ Soul Retrieval ~ Counseling
You can schedule your appointment right HERE!
CONTACT:
Mara@MaraClearSpring.com ~ 619-972-2469
SHAMANIC TRAINING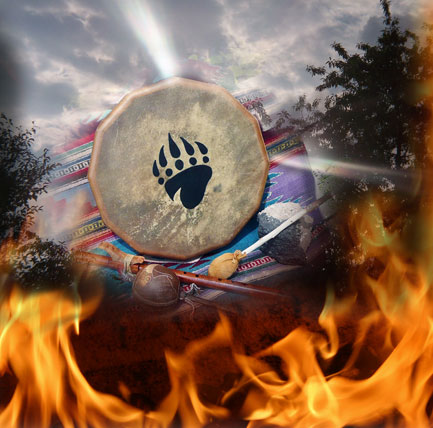 Summer/Fall 2018 Level 1 is Full
Interest list for January 2019 HERE
Personal Shamanic Training can begin at anytime!
EMAIL ANNOUNCEMENTS
Get Mara's Articles, Events and Training info and the Shamanic Weather in your Inbox HERE
More info HERE
[/column]