[column width="1/1″ last="true" title="" title_type="single" animation="none" implicit="true"]
[/column]
[column width="2/3″ title="Shamanic Weather Special Edition" title_type="single" animation="none" implicit="true"]
Graceful Shift
By Mara Clear Spring Cook
What would it be like to make a graceful shift from the year of New Beginnings 2017 to the Year of Magic 2018?
The energetic movement happens whether we follow the Gregorian calendar or not. In fact, it has already happened for some of us at the Winter Solstice.
So, what does this change look like for you?
HONESTLY I DON'T KNOW BUT I WANT IT
Right? Me too! So when I woke up this morning with my spiritual allies working on me I had a feeling we'd be receiving a Shamanic Guided Journey.
CAN I DO IT?
Yes! Light a candle, get settled in, and take 13 minutes (No, I didn't plan that, it just "happened" that way) to experience a graceful shift.
HOW LONG DOES IT TAKE?
Uhhh… 13 minutes? Plus the time you take to set up your space, and the time you take to integrate, perhaps journal, or even sit and smile.
DO I HAVE TO DO ANYTHING ELSE?
Nope – everything you do you GET to do (heh heh). Seriously, though, no, that's the beauty of Shamanic work. Energy moves because you give permission; you can remain passive. However…
I KNEW THERE WAS A CATCH!
It's up to YOU to then fill the space created by this graceful shift Shamanic Guided Journey with all the good juju you want. If you turn around and repeat all the choices that clogged up your energy field, or return to the mind loop of self flagellation, then you will lose the buzz of the journey.
OK, I GET IT.
So think about what would fill you up and arrange to be it/do it/have it shortly after taking this Shamanic Guided Journey for the best results.
Here is the LINK
My graceful shift includes soul smiles and heart hugs shared with everyone. May we embrace the shadow and light from 2017, love ourselves through processing all of that, and let it go. Let's make space for the magic of 2018!
Make this a graceful shift to ROAR about!
Namaste,
Mara
I would love to see you! Schedule your session! 
Art: Photo by Mara Clear Spring Cook
#shamanicweather #firststepshamanictraining #newyear #2018clearing
**Pacific time PDT (UTC-7). Use this Link
[/column]
[column width="1/3″ last="true" title="HEALING-EVENTS-TRAINING" title_type="single" animation="none" implicit="true"]
THE SHAMANIC GODDESS CIRCLE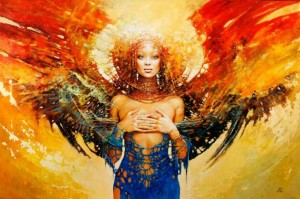 Meet Your 2018 Shamanic Goddess
Friday, January 5, 2018
More info HERE!
CLASSES BEGIN IN JANUARY 2018!
I offer Group and Personal classes in Shamanism and Reiki.
Connect with like-minded souls and build your shamanic skills.
Register HERE!
HEALING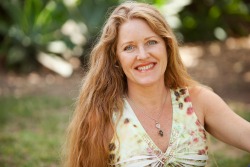 Shamanism helps you heal body, mind, heart and soul. Recommended for the soul ready for deep change!
Shamanic Healing ~ Soul Retrieval ~ Counseling
You can schedule your appointment right HERE!
CONTACT:
Mara@MaraClearSpring.com ~ 619-972-2469
EMAIL ANNOUNCEMENTS
Get Mara's Articles, Events and Training info and the Shamanic Weather in your Inbox HERE
More info HERE
[/column]
[column parallax_bg="disabled" parallax_bg_inertia="-0.2″ extended="" extended_padding="1″ background_color="" background_image="" background_repeat="" background_position="" background_size="auto" background_attachment="" hide_bg_lowres="" background_video="" vertical_padding_top="0″ vertical_padding_bottom="0″ more_link="" more_text="" left_border="transparent" class="" id="" title="" title_type="single" animation="none" width="1/1″ last="true"]
[/column]