[column width="2/3″ title="Shamanic Weather June 21, 2018″ title_type="single" animation="none" implicit="true"]
Fire Water Solstice Healing
By Mara Clear Spring Cook – Bonus Guided Journey Below!
If you haven't felt the precursor you are in for an energetic jolt as the Fire Water Solstice Healing sizzles through the collective consciousness.
SOUNDS STEAMY!
Summer Solstice in the North, Winter Solstice in the South, we are all of us experiencing this creative creation energy and profound wound healing.
MORE MORE MORE!
Fire (Masculine) and Water (Feminine) energy both meet and separate before, during and after the equinox.
WHAT IS A SOLSTICE?
Two days a year the sunlight/darkness ratios on Earth reach their maximum/minimum. That means you have the longest day or longest night of the year depending upon your hemisphere, North or South.
GOT IT. SO WHAT'S WITH THE FIRE WATER STUFF?
A Grand Trine in Water combined with a Kite gives King of Empowerment Jupiter massive juju to amplify your core feelings especially around your Earth Mission and how you want to communicate it.
Feminine asteroid aspects jump in to bring the focus on partnerships. Chiron adds to the mix with a directive for profound healing transformation.
OH I LOVE THIS!
The Fire Water Solstice Healing REALLY ramps up with the Venus – Jupiter – Mars T-Square.
You really, really notice how your feminine and masculine sides oppose each other, but Jolly Jupiter, so deeply retrograde in Go Deeper Scorpio, helps both bring up the intensity of the Fire Water opposition AND dynamic balance. Hot!!
SO WHAT DOES ALL THIS MEAN?
Take this Fire Water Solstice Healing Energy as a gift and use it for your healing and growth.
Remember a healthier, balanced YOU means you can vibrate more yumminess for everyone and everything. Especially:
ASK

for healing in your relationships.

INVITE

fulfilling partnerships.

OWN

massive healing of your life and past life woundings.

OPEN

to Divine Feminine magic pouring over your destiny

RECLAIM

your Active Masculine Power sizzling on the rewards of your past.
SHAMANIC PERSPECTIVE
Astronomically significant days serve as flash/flood points for all living things. We are served by acknowledging the changes in whichever way honors our personal connection to life force energy, our clans, ancestors, traditions. Great power for healing and change is available for those wishing to flow the energy through their intentions!
Make this a day to ROAR about!
Namaste,
Mara
I would love to see you! Schedule your session!
Art: Fire Water Goddesses from embrisionarts
SHAMANIC BONUS : Solstice healing journey
#shamanicweather #firststepshamanictraining
**Pacific time PDT (UTC-7). Use this Link
Shamanic Weather Disclaimer
This is a general interpretation not meant to address individual natal charts, soul journeys or destiny paths. Take what works for you and leave the rest behind! Love!
[/column]
[column width="1/3″ last="true" title="TRAINING-HEALING-EVENTS" title_type="single" animation="none" implicit="true"]
Soul Fire Summer Solstice
Public Ritual at the Tree of Life
Soul Fire Litha Celebration!
In Guided Journey we travel down the Nile…
Thursday, June 21, 2018 – $5
More info HERE!
SHAMANIC TRAINING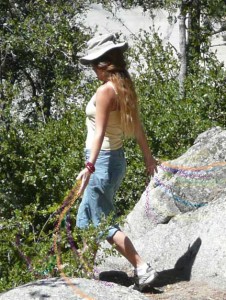 Summer/Fall 2018
Group Training begins June 27. Personal Shamanic Training can begin at anytime!
***Register*** HERE
SHAMANIC HEALING
Shamanism helps you heal body, mind, heart and soul. Recommended for the soul ready for deep change!
Shamanic Healing ~ Soul Retrieval ~ Counseling
You can schedule your appointment right HERE!
CONTACT:
Mara@MaraClearSpring.com ~ 619-972-2469
EMAIL ANNOUNCEMENTS
Get Mara's Articles, Events and Training info and the Shamanic Weather in your Inbox HERE
More info HERE
[/column]