Reimagine Resiliency Virtual Expo
October 4 @ 12:00 pm

-

4:00 pm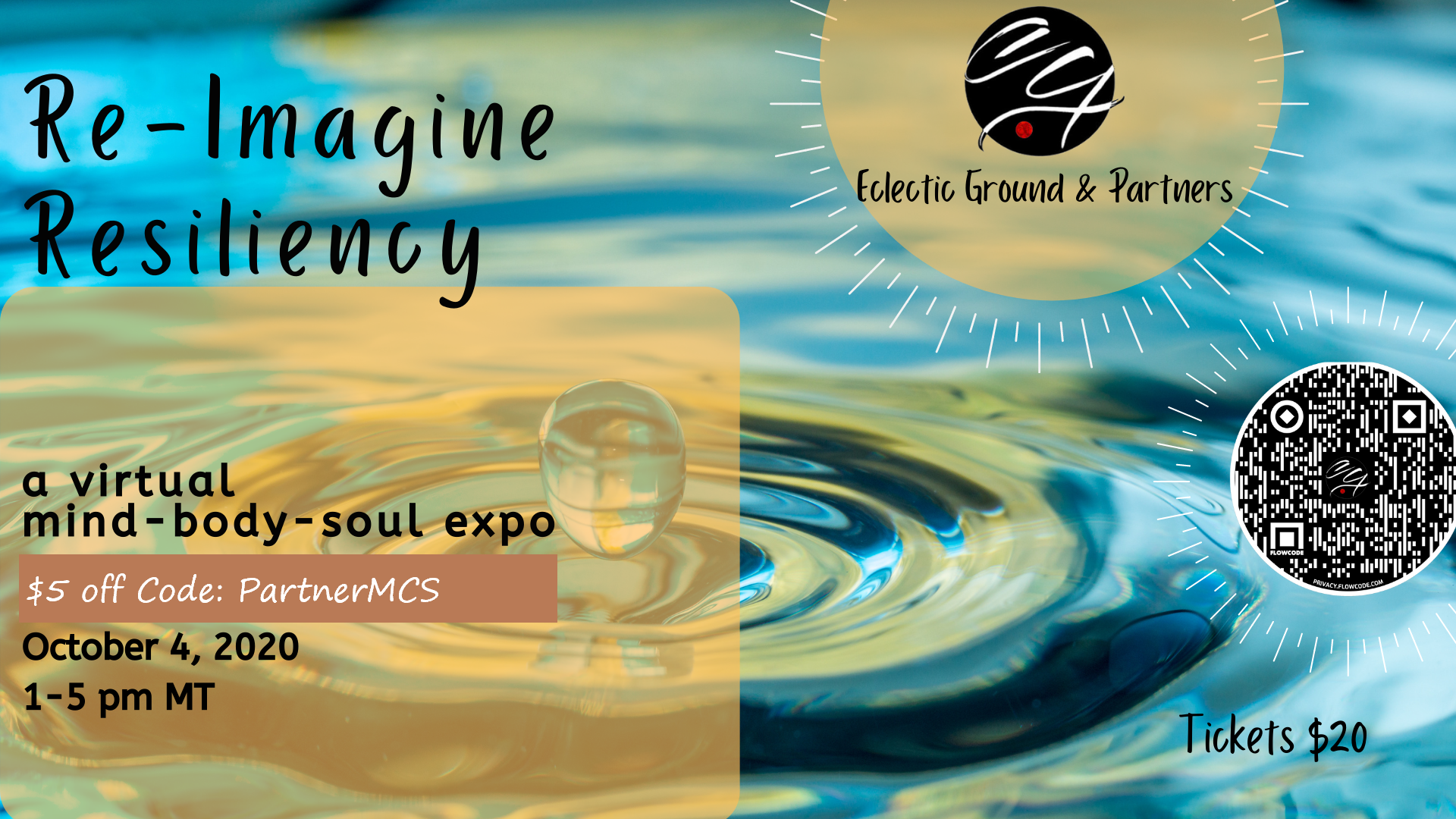 Step into the light and Reimagine Resiliency with a visionary group of whole being healers and leaders. We're here to help you believe in yourself and discover new ways to keep your body, mind, heart and spirit strong through the endless challenges of this year.
For one afternoon only, Sunday October 4, 2020, we are all coming together for you in a Virtual Mind-Body-Soul Expo.
You'll see me at the opening panel as well as at my own table – Floor 1, Table 5.
Mara, what in the world is a Virtual Expo?
I'm so glad you asked…
A Virtual Expo is a brand new online experience for you. In this format you meet in small groups with multiple Partners and Sponsors you select at their virtual tables in 15 minute intervals, plus attend the Q & A Panel (I'm on it!) and other Main Floor activities, and also receive special discounts for future services.
How Do They Do That?
Eclectic Ground, a Martial and Healing Arts Center in Colorado, partnered with Remo.co, a different kind of conference software company, to give us all a wider reach at a time when in-person connection is so vitally needed yet difficult to accommodate.
That was a good idea!
I agree! At the Expo you can explore Shamanism, Yoga, Personal Coaching, Sound Healing, Astrology, Animal Communication, and more! 
I'll be available for cleansing smudges, shamanic and oracle card readings, crystal talk, Reiki boosts, talk power animals and spirit guides, and whatever is useful in support of you reimagining resiliency. Show up at my table and let's get started! And Barbara Pike, my dear friend and fellow Shamanic Practitioner, will be there at my second table offering shamanic advice and tools and her animal communication skills!
There will also be an Open Floor Hour where you can visit any table you like!
What About Snacks?
Bring your own! You can talk about them with Better Belly Therapies.
Anything else?
A small fee is requested to assist those who have put their time, vision and talents into creating this event.
It's only $20 – but you get $5 when you use my code Partner MCS
Make new friends, receive readings and consultations, and Reimagine Resiliency for yourself!
Sunday, October 4
12 – 4 pm Pacific Time
Go HERE for Tickets – use code PartnerMCS for your $5 Off!
#eclecticground #reimagineresiliency