[column width="3/4″ title="Shamanic Weather June 30, 2019″ title_type="single" animation="none" implicit="true"]
Eclipse Portal Opening
We feel the anticipation (and dread?) of the eclipse portal opening. It's been a low hum in the background, the tension of a coming storm. Matters of the heart and home swirl into a vortex of transformation. 
THE ENERGY IS JUST PLAIN WEIRD
Cyclical patterns have been shifting on multiple levels for years, so you would expect to be used to all the changes. We aren't! Our accelerated evolution into higher consciousness sounds great and but can feel excruciating. 
Check into whether your own unexamined thoughts and habits are acting like lead weights holding you back. That's what this "weird" time before the eclipse portal opening provides, an opportunity to allow priorities to resort and updated dreams and goals to realign.
OH IS THAT WHAT IS HAPPENING?
Today the vague cloud of to-do lists and if-only thoughts that once dragged us down and held us back cracks open with lightning flashes of clarity. Let Me Ask You A Question Gemini Moon initiates conversations and explorations to ignite your curiosity and crack open the door to new possibilities.
YES, PLEASE
Heftier Yang energy prepares to rise tomorrow when War God Mars leaves Let's Hug Cancer, (not his favorite sign), to proudly occupy Here I AM Leo. Fresh energy feeds a new momentum which will carry us into the New Moon and Mercury Retrograde with renewed vigor.
Wonderful, new things are coming through that eclipse portal opening. Make the space in your home, heart and mind and be ready to receive.
Make this a day to ROAR about!
Namaste,
Mara
I would love to see you! Schedule your session!
Art: Earth Goddess by Diana Haronis
#shamanicweather #firststepshamanictraining
**Pacific time PDT (UTC-7). Use this Link
Shamanic Weather Disclaimer
This is a general interpretation not meant to address individual natal charts, soul journeys or destiny paths. Take what works for you and leave the rest behind! Love!
Ephemeris Times are PDT (GMT-0700)
[/column]
[column width="1/4″ last="true" title="EVENTS – HEALING – TRAINING" title_type="single" animation="none" implicit="true"]
Jaguar Queen
Sacral Chakra Clearing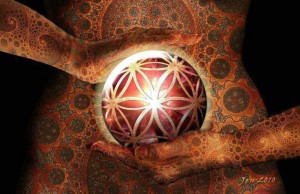 The Shamanic Goddess Circle 
at the Tree of Life
Friday, July 5, 2019
SHAMANIC HEALING
Shamanism helps you heal body, mind, heart and soul.
Recommended for the soul ready for deep change!
Shamanic Healing ~ Soul Retrieval ~ Counseling
You can schedule your appointment right HERE!
CONTACT:
Mara@MaraClearSpring.com ~ 619-972-2469
EMAIL ANNOUNCEMENTS
Get Mara's Articles, Events and Training info and the Shamanic Weather in your Inbox HERE
[/column]