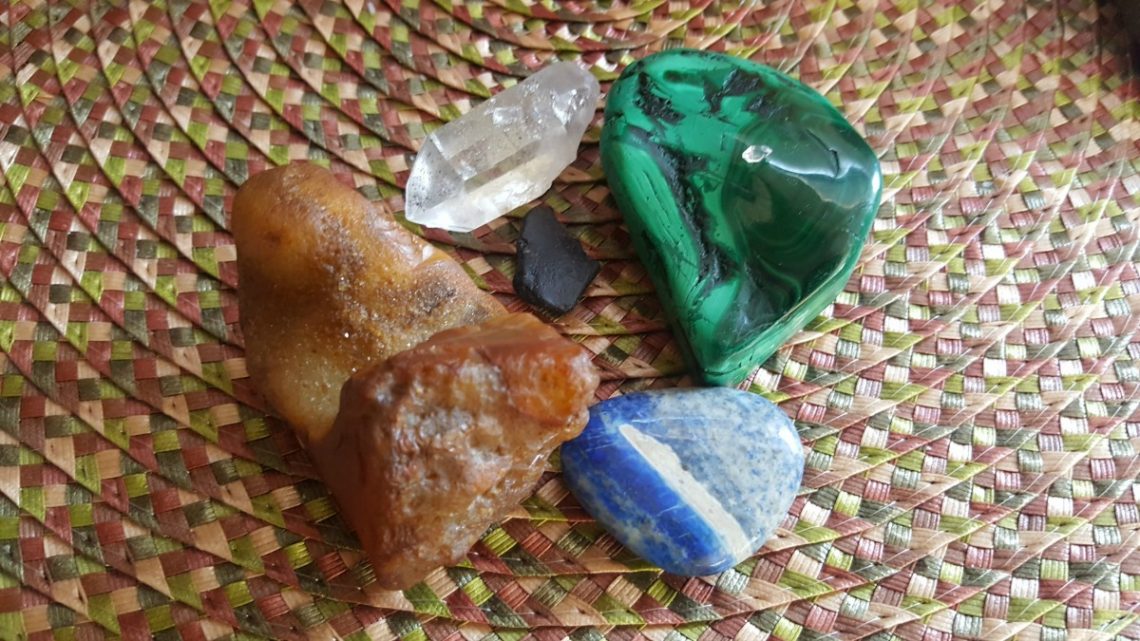 Shamanic Weather May 4, 5 & 6, 2018
Earthy Goodness Shamanic Retreat
By Mara Clear Spring Cook
I'm going on a Shamanic Retreat weekend for some Earthy Goodness. Lazy walks under trees, communing with the boulders and mountain, and star gazing with dear soul sisters who all love to sync up to the heartbeat of Pachamama.
I've set up this Crystal Mesa for all of us to deepen into Earthy Goodness.
If you have worked with me, you know I love using crystals in my work. They both inform and focus. They help extract and replace energy. The rock, all puns intended!
I invite YOU to participate in this Shamanic Retreat experience by connecting with my Crystal Mesa. I'm taking this with me to connect with the heart of the mountain and the deep Earth energy currently humming for us.
I'm NOT going to tell you what the stones "mean" because that's for you to discover through the weekend. There are the general interpretations, and then there is the Stone People Medicine just for you.
EARTHY GOODNESS CRYSTAL MESA
Herkimer Diamond – Tiny powerhouse sitting on the green stone.
Malachite – Deep green stone.
Carnelian with Druzy – Red orange, organic looking stone.
Obsidian – Black stone in the middle.
Sodalite – Blue stone with white stripe.
Quartz Point – Clear stone.
One of these stones calls to you. OK, maybe they all do, but I promise you this experience will be more focused and powerful if you pick just one.
I'll post messages from these stones for you upon my return from my Shamanic Retreat. If you use FaceBook, you'll find them there. I'll also post via the Shamanic Weather feed to your email and Twitter. We'll see if the Instagram thing works!
GO DEEPER
Select one of your own stones and meditate with it. Ask it to help you create your own Crystal Mesa.
GO EVEN DEEPER
Spend some time with your crystal while outdoors, bare feet on the Earth. Ask to feel the heartbeat of the Mother pulse through you. This is an extremely healing practice.
We have a Capricorn Moon this weekend encouraging you to get your roots in the ground. Come home to yourself, your life, your soul.
Make this a day to ROAR about!
Namaste,
Mara
I would love to see you! Schedule your session!
Want Shamanic Weather in your inbox? Subscribe here
Art: Photo by Mara
#shamanicweather #firststepshamanictraining
**Pacific time PDT (UTC-8). Use this Link
Shamanic Weather Disclaimer
This is a general interpretation not meant to address individual natal charts, soul journeys or destiny paths. Take what works for you and leave the rest behind! Love!
Air Magic!
The Shamanic Goddess Circle
Friday, May 11 at 7 pm
More info HERE!
Make your own DRUM
Saturday, May 5 at 10:30 am
More info HERE
SHAMANIC TRAINING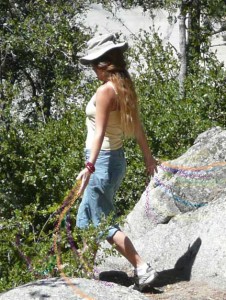 Summer/Fall First Step Shamanic Training starts in June. Personal Shamanic Training can begin at anytime!
Get on the LIST HERE
SHAMANIC HEALING
Shamanism helps you heal body, mind, heart and soul. Recommended for the soul ready for deep change!
Shamanic Healing ~ Soul Retrieval ~ Counseling
You can schedule your appointment right HERE!
CONTACT:
Mara@MaraClearSpring.com ~ 619-972-2469
EMAIL ANNOUNCEMENTS
Get Mara's Articles, Events and Training info and the Shamanic Weather in your Inbox HERE
More info HERE