Shamanic Students and Alumni
Shamanic Training Day Event
You don't want to miss the super bloom, desert magic of Anza Borrego 2019!
Saturday, April 13, 2019 – 9:00 am to 12:30 pm(ish)
*** Circle STARTS at 9:30 am! ***
Anza Borrego Desert – Borrego Springs, CA
TO ATTEND:
RSVP HERE
Current plan is to meet at the Palapa at St. Barnabas Episcopal Church
2680 Country Club Dr, PO Box 691
Borrego Springs, California
NOTE: It takes almost two hours from La Mesa
Meet under the Palapa just past the labyrinth.
Who can come?
Current students (No cost – part of your course package)
Alumni & pre-approved guests (Cost $10 each for morning class, no fee for optional afternoon hike)
Spouses and Friends can attend the lunch and optional bonus hike after the morning session. There's plenty to keep them occupied while we are Shamanizing!
REMEMBER – there is no fee for attending lunch (cost of lunch NOT included) nor for the optional desert hike after)
Donations accepted and will help benefit St. Barnabas' Episcopal Church for allowing us to use their Palapa!
What to bring:
Hat and Sunglasses
Sunblock
Desert smart shoes
Water, snacks, picnic lunch
Journal
Chair or towel to sit on
Your drumming on MP3 player or phone – or your own drum!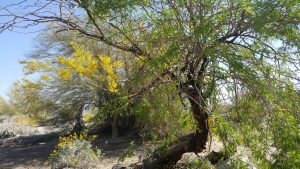 More suggestions:
Pants can protect you from the elements better than shorts
Stay cooler with lighter colors & long sleeves to protect from sun/wind burn
Electrolyte replacement drinks can be helpful
After our class those who wish to may join us for lunch! I'm making reservations at Pablito's just down the street from the HQ. Also, the grocery store has an amazing deli with enlightened food offerings.
And after class—we'll be driving to another location for an easy hike in the desert. This is an optional extra for you!
Come meet the primal magic of the desert with your fellow shamanic friends!