Get the Shamanic Weather Report.
What happens day-to-day in the cosmos affects our daily life experiences. The Shamanic Weather combines shamanism, astrology and oracle cards for a unique reading of the current and coming energies.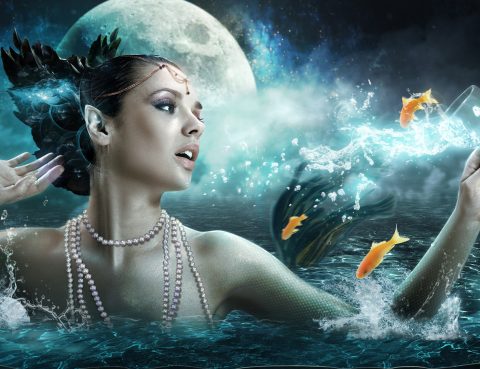 Cancer Full Moon 2018
By Mara Clear Spring Cook
The Cancer Full Moon 2018 inaugurates a year of rediscovering your emotional and foundational needs. Nothing can be accomplished until you have anchored yourself with love and commitment to the realities of being a full spectrum human, foibles and all.
And with the Get 'Er Done Capricorn Sun trying to follow a logical, step-by-step process, and pulling away from I'm All About Heart And Home Cancer Sun, our inner Wild Child could stir up crazy urges and defiant behaviors. Mad Genius Uranus still retrograde in Me First Aries doesn't help the situation one bit.
I REALLY WANT TO PLAY HOOKY
Thank goodness the Cancer Full Moon is on the weekend! You can escape from typical grown-up responsibilities and indulge in holiday silliness.