Description
Second Step Shamanic Training – Come into closer relationship
… with your Guides and Power Animals. and learn more techniques for Shamanic Journey and practices.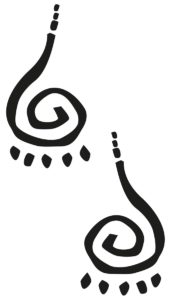 ● Delve into the Shadows
● Understand your Shamanic Tools
● Embrace your Ancestors
● Recover Past Gifts
● Power Up & Trust your Third Eye
● Go Deeper with your Guides
● Continue growing your Mesa
Prerequisite: First Step Shamanic Training OR discuss with Mara
Course Benefits:
Eight two-hour classes
Group Graduation Event
Class Recordings
Private FaceBook Support Group
Student Rate for One Hour Sessions (currently $85)
Student Rate for Munay-Ki Group Installations
Student Rate for Reiki I & II Group Installations
And, you will have access to recorded classes and additional, "bonus" guided journeys, chants and information.
The healing continues – it keeps getting BETTER!
Winter/Spring Course Begins January 2020
Eight Thursdays from 7 to 9 pm*
1/23, 2/6, 2/20, 3/5, 3/26, 4/16, 4/30, 5/14
*Dates/locations are subject to change.
Location
Indoors at the Healing Space on 4215 Spring Street, #124, La Mesa, CA, then Outdoors at Mara's Shamanic Oasis in La Mesa when the weather warms.
Optional Day Event
One Saturday during the Winter/Spring term students from all classes, plus private students, can join in a field trip. We've visited various state and national parks, wildlife preserves, and even had camping trips. Date to be announced.